Industrial and Commercial Boiler/Burner Sales, Installations and Repairs
L&L Boiler Maintenance services include: Stamp A.S.M.E. Power Boiler, Heating Boiler, Unfired Pressure Vessels, Stamp National Board Repair and more. If you need something special or have questions, please get in touch with us.
We would appreciate placement of our Company on your bidders lists and your consideration when you need bid and non-bid services.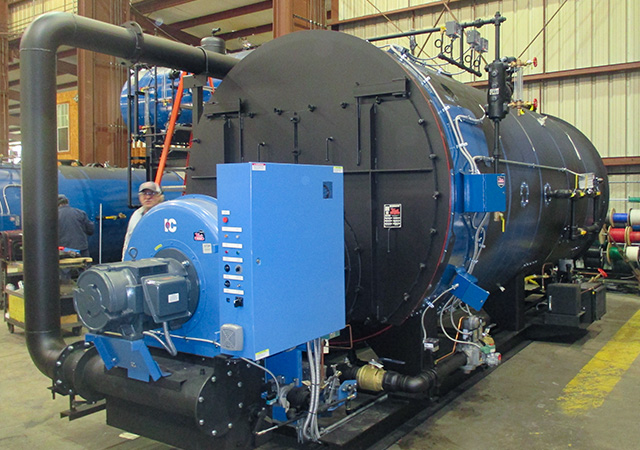 L&L Boiler specializes in:

Retubing : Fire Tube & Water Tube
Refractory : Firebrick, Tile, and Castable
Alterations & Pressure Vessel Repair
Mechanical Cleaning of Water Tube Boilers
Annual Boiler Maintenance / Cleaning
Computerized Burner Set-ups
Boiler Replacements : High / Low Pressure Boilers
Burner Conversions : Gas, Oil, & Gas / Oil Combination
Cast Iron Boiler Sections Replacement
Boiler / Burner Replacement Parts
Boiler Feedwater / Condensate Pumps
Piping Systems : Steam, Water, Condensate, Gas & Oil
Boiler Stacks : Fabrication and Installation
Fireye & Honeywell Controls
24 Hour Burner Service
Tank Lining
Water-Cooled Grates & Stokers : Repair and Replacement
Ultra Spray & Ultra Scale Away boiler cleaners
Brock Turbulators
B.E.T. Automatic Boiler Tube Cleaner
Powermaster ( Orr & Sembower ) : Boiler / Burner Parts
Ray Series E Boiler / Burner Parts
Industrial Combustion ( IC ) : Burners & Parts
Cleaver Brooks - After Market Parts
Cleaver Brooks - Refractory Throat, Liner, & Baffle Tile
Cleaver Brooks - Reconditioned Rear Doors
Partner with Ware, Inc. - Rental Boilers & Equipment